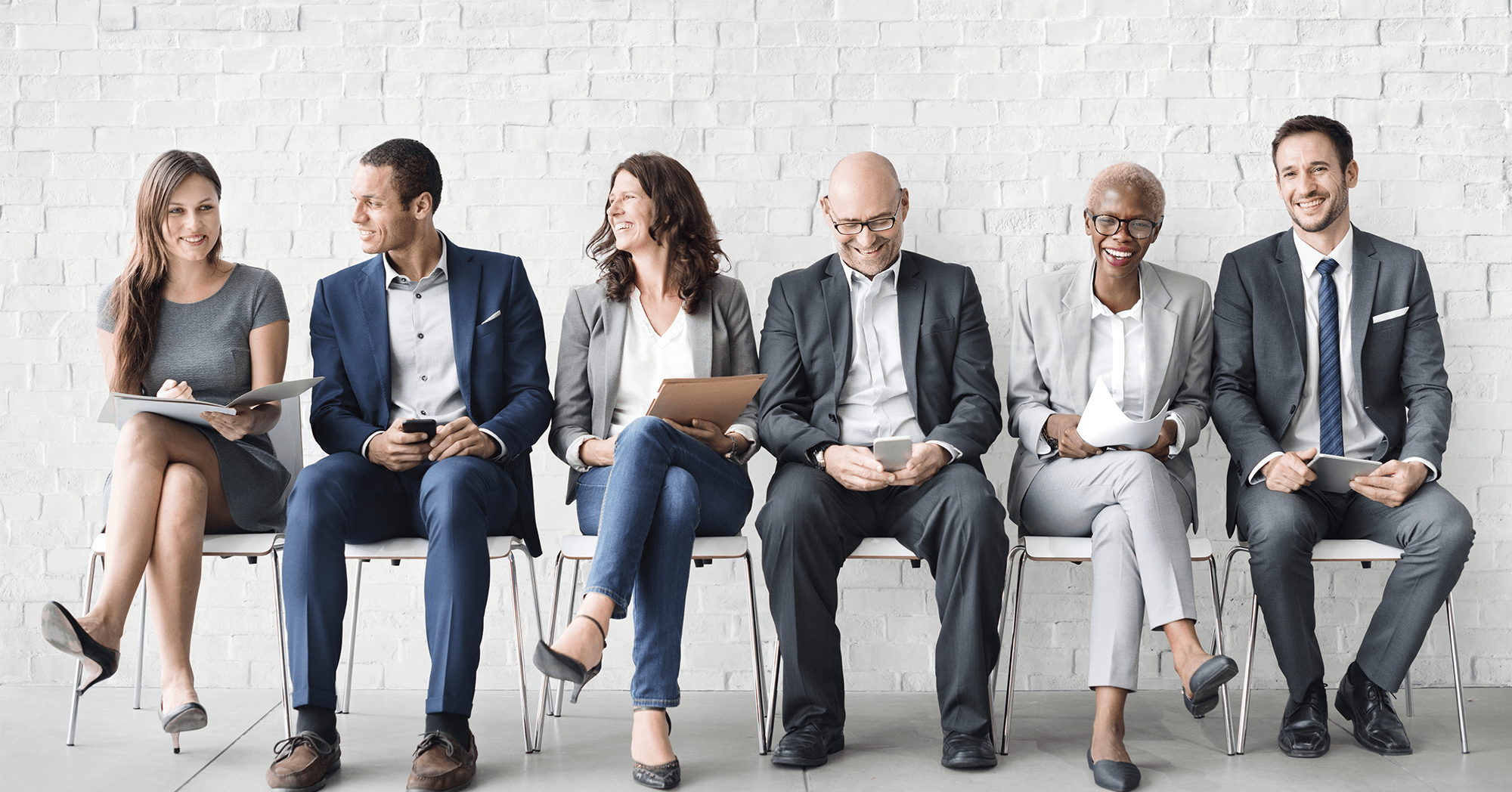 JOB GLOSSARY
Thinking of a role in the food industry, but unsure about the exact specifications, qualifications and skills that you may need? Whether you're interested in becoming an auditor, development chef, factory manager or food technologist, you can find out all this and more in our detailed glossary.
Business Development Manager
Business Development Managers have a multi-varied position, involving everything from seeking out new business opportunities and presenting these to higher ups, to communicating new product developments to target audiences to gauge how they could be improved. Driven by sales and business growth, BDMs spend much time with key members of the team. They'll help brainstorm new products with the new product developer. They'll create surveys and conduct focus groups with the market researcher. They'll work with the financial officer to discuss sales projections. Also looking into systems that could improve operational efficiency, they really have their foot in the business.
Key skills include strong communication and negotiation, as well as knowledge of the departments in which you operate. The ability to remain calm under pressure, set goals and exceed them, and be flexible and seek alternative ingredients or messaging if necessary is also important.
Development Chef
A Development Chef specialises in the development and creation of new food products by way of testing different recipes for flavour, appearance and texture. Responsibilities vary from formulating new recipes and improving upon existing ones to keep the business ahead of the competition, to evaluating the success of new products in their markets and staying on top of consumer trends. Alongside the new product development team, they'll also present products to potential trade customers and conduct consumer testing and taste panels for feedback.
Important skills include creative and innovative thinking, which works hand in hand with commercial acumen and the ability to understand consumer trends. Experience with high quality cuisine is also important, as employers tend to require chefs with rosette or Michelin standard training. For those starting out, a degree in food product management, food technology or culinary arts management is always welcomed.
Development Director
Development Directors have a multi-varied role which includes; ensuring that quality ingredients are used across all product ranges, maintaining the reputation of the business; training up and developing chefs so that they work to the highest standards; providing support to the new business development team and organising new contracts for suppliers; discussing promotional activity with merchandisers and retailers to keep the business competitive and a favourable partner. Working with the Account Director and Divisional Director, they also ensure the company's reputation grows in a positive light.
For this role, usually 5+ years' experience is required working in a senior management position, and superb negotiation skills are a must.
Engineering Manager
Engineering Managers' responsibilities include; discussing project specifications with the management, production and marketing teams; determining required technology, resources and market demand to figure out project feasibility; heading up the installation, testing, operation, maintenance and repairs of facilities and equipment; designing policies and procedures to follow for the engineering and technical team to follow.
Key skills and qualifications include extensive knowledge of the engineering machinery and best practices on how to use them, as well as strong communication skills when it comes to effective usage. An engineering degree is typically required.
Engineering Supervisor
Engineering Supervisors ensure the smooth operation of the equipment that a factory or department uses. Regularly checking the equipment for maintenance purposes, handling repairs, assisting in administrative duties and ordering new parts are all part of the job, as is assisting in the training, development and the supervision of the engineering department. Monitoring processes to enhance productivity, supervising new installations and teaching staff how to use equipment are also responsibilities.
Key skills and qualifications include extensive knowledge of the engineering machinery and best practices on how to use them, as well as strong communication skills when it comes to effective usage. An engineering degree is typically required.
Factory Manager
Factory Managers are in charge of the factory workers and the equipment that they operate on the factory floor. Responsibilities include everything from hiring and training staff, task delegation, enforcing quality control procedures and instigating machine maintenance to analysing production data and creating reports to present to key decision makers.
Key skills include problem-solving, strong attention to detail and expertise with the various types of equipment that the factory uses. Team management and a sound understanding of all policies and procedures are also important. Desired qualifications include degrees in subjects such as industrial engineering, logistics and business administration, as well as experience working within a factory. It's not uncommon for factory workers to work their way up to managerial positions.
General Manager
General Managers have a range of roles that ensure the effective operation of the department or facility, they run. They drive new revenue and routes to market. They ensure the profitability and performance of the business. They develop an EHS strategy for safe working practices and work to manage a positive company culture within the business. Along with creating and maintaining beneficial relationships with investors and stakeholders, they also write monthly reports in comparison to budgets and KPIs, and ensure that manufacturing processes and systems are kept at the highest level.
Experience required typically includes 5+ years experience in a senior operations position and a successful track record for strategy and business growth.
HR Assistant
A HR Assistant supports all internal and external HR-related requests, serving as a point of contact with suppliers, stakeholders, team members and clients. Helping to coordinate training sessions and necessary meetings, they also assist in staff inductions, disciplinary hearings and associated paperwork. Keeping up to date with the latest HR trends and best practices, they ensure the HR department is running effectively from both a legal and ethical perspective.
Required skills include a degree in human resources and knowledge of associated law, as well as exposure to payroll practices and HR administration.
HR Manager
HR Managers' duties include: dispute resolutions, grievances, absences, retirements and redundancies, as well as creating the company culture and policies that govern the way the business is run. They advise managers on the terms and conditions of employment and share best practices on how to use them. Administering payroll, bonuses and rewards are also part of the job, as is carrying out starter inductions and aligning HR strategy with business goals.
For this job, knowledge of human resources and employment law is a must, as is the ability to work well with others, motivate and manage staff and use initiative when it comes to day-to-day tasks.
Hygiene Manager
Hygiene Managers are in charge of the Health and Safety practices within the food manufacturing process. Identifying areas for risk, ensuring that all regulations are kept and responding to any complaints are all part of this role, as is educating workers on safe working practices and how to maintain cleanliness. Other duties include: stock control, pest control, water testing and waste management.
Required qualifications include a degree in Occupational Health, or a related field. Some employers require a master's degree in Industrial Hygiene, as well as 1-2 years experience within a similar role.
Hygiene Supervisor
Hygiene Supervisors advise food handlers on correct practices to ensure factory hygiene, and conduct daily checks on the staff, environment and workplace conditions to keep records of their findings, identify risks and suggest areas for improvements. They may also act as a point of contact with the Food and Environment Hygiene Department, to ensure regulations and processes are being upheld.
Sought-after skills include team-leading, a strong knowledge of chemicals and production cleaning techniques. Usually, hygiene supervisors have a background in food manufacturing, with qualifications in Advanced Food Hygiene, Health & Safety, Food Safety and COSHH.
Maintenance Engineer
Maintenance Engineers ensure that industrial machinery and factory equipment run smoothly and effectively, allowing optimum operational capabilities, and therefore profitability. The role typically involves; planning and undertaking scheduled maintenance, dealing with breakdowns, repairing equipment and helping to supervise the engineering and technical staff. They also organise special components, fixtures and fittings and manage the stock of supplies and equipment.
Technical know-how, the ability to work under pressure and problem-solve are all desired skills, and qualifications in mechanical-, manufacturing-, electrical- or electronic-engineering are also important. Candidates with CEng, MEng or EngD status are also looked favourably upon too.
Electrical Engineer
Electrical Engineers ensure that electrical systems, products, components and any workplace applications are working at optimum level, testing and evaluating them on a regular basis. Developing electrical products due to client requirements, and developing manufacturing processes by designing and modifying equipment for building and assembling electrical components, as well as equipment that will benefit business operations are also important tasks. Along with ensuring operational capabilities and maintaining product databases by writing computer programmes and data entry, this role involves much technical know-how.
Required skills and qualifications include project management, attention to detail, database design and electronics troubleshooting, as well as a degree in an engineering discipline.
Multi-skilled Engineer
A Multi-skilled Engineer has many duties including; provide operator training of all equipment; carry out equipment maintenance and continuous observation to ensure functionality, determine cause of breakdowns and put systems in place to prevent reoccurance; conduct risk assessments and taking necessary steps to prevent or remove hazards; identify, recommend and put in place machine and process improvements; review equipment and determine causes of increases in, or reductions in, output or yield losses.
Required skills and qualifications include mechanical or electrical engineering degrees, and good team-leading ability. Being able to produce mechanical drawings, and having worked with a vast range of machinery is also desirable.
National Account Manager
A National Account Manager takes charge of the company's business relations, managing company accounts with suppliers, partners and retailers. They ensure company functions are capable of delivering the highest level of service to key contacts, monitoring orders, and ensuring they are fulfilled effectively. They hold meetings with internal stakeholders about key accounts and hold business reviews to discover opportunities for sales.
Qualifications in business management, marketing and business administration are looked favourably upon, as is experience in a managerial position. Interpersonal skills and a proven track record of growing a business within large accounts is also typically required.
Food Technologist
A Food Technologist carries out many tasks, including; applying scientific and engineering principles to research, development, production technology and quality control, as well as packaging, process and food usage; discovers ways to improve food quality, related to flavour, colour, texture and nutritional value; tests new products in test kitchens, along with process engineers, flavour experts and marketing experts; develops food standards, safety and sanitary regulations, as well as waste management and water supply specifications.
Key skills include good team-working abilities, great attention to detail, especially along food hygiene and safety, and strong analytical and numerical capabilities.
NPD Manager
An NPD Manager has a range of responsibilities including; designing and developing new product ranges that are on brand and fit in with the company's NPD guidelines; keeping up to date with changes in legislation and new research; conducting market research and incorporating feedback; helping the team to work as efficiently as possible with everything from sourcing of ingredients to package design.
A food-related degree is required for this position, though courses in chemistry and microbiology are also relevant. Experience in health and safety, as well as a Development Assistant is also desired.
Operations Manager
In charge of the daily coordination, improvement and execution of all food manufacturing operations, an Operations Manager, also oversees production, planning, quality control and maintenance. Other tasks may include cost management, including equipment, labour and ingredients, and creating reports on financial targets and other KPI's.
Leadership, organisation, decision-making and data entry skills are all required, as is teamwork and negotiation. A degree in business, management or marketing is also beneficial.
Production Planner
Production Planners organise production according to demand and quality standards, ensuring that goods are produced on time for distribution. They schedule shifts according to production needs, monitor jobs ensuring they will finish on time and within budget and address issues as they arise always aiming for minimum disruption. They also prepare and submit status and performance reports, work with quality control, warehouse and staff members for effective operation and collate output information, such as number of finished products and percentage of defectives, for example.
Knowledge of MRP and ERP systems, as well as strong organisational and problem-solving skills are desired for this role.
Planning Manager
The day-to-day role of a Planning Manager typically involves overseeing food manufacturing development plans and applications, monitoring the budget inventory and production schedule of a project or department, and providing counsel at planning meetings. Key responsibilities include setting the goals, procedures and policies for a project, offering employee training and development opportunities, and setting and ensuring that project schedules are adhered to.
Key skills for a Planning Manager include strong project management skills, solid numeracy skills and experience of managing budgets, as well as the ability to prioritise and handle competing workloads. Good organisational ability, adaptability, leadership ability, problem solving, and the ability to remain calm under pressure are also important. Ideal candidates will have a proven track record within the food manufacturing industry.
Process Manager
The key role of a Process Manager is to evaluate and improve upon business processes. Able to work within various departments, a Process Manager will forecast results of implemented changes, analyse those changes, and then make adjustments to the food manufacturing processes as required. A Process Manager will lead teams responsible for process assessment and process redesign. A Process Manager will prepare business process reports and maintain documentation outlining all process improvements.
Many employers will request potential Process Managers hold a bachelor's degree to be considered. Degrees in the areas of business management, finance, accounting, or administration will all be beneficial. Key skills for a Process Manager to possess include strong communication, as well as analytical and organisational skills. Broad knowledge of business processes, the ability to coordinate teams and train staff, and in-depth knowledge of the business's lines and products are all useful skills. The ideal Process Manager will have a proven track record in food manufacturing for recruitment in this role.
Process Technologist
A Process Technologist's key responsibilities include providing technical problem solving and consultation on solutions and improvements. A Process Technologist is responsible for making quick and efficient fixes to problems in the process while ensuring that preventative measures are also taken to avoid problems in the workplace. Ensuring all work meets the standard of both the business and the customer-base in terms of food processing safety is also important. A Process Technologist is responsible for understanding company production processes and making improvements if necessary.
Important assets for Process Technologists include having a ''winning team'' mentality, a drive to achieve great results and the passion to improve them, great interpersonal communication skills, a problem-solving brain and good project management skills. Most employers will look for degree-level education or another related qualification. Many companies will likely require previous experience in the same role. A thorough understanding of food technology and the food industry is ideal.
Production Manager
Production Managers are responsible for the planning and organising of production schedules, estimating the costs of production, ensuring production is cost-effective, setting quality standards, overseeing food production processes, and working with managers from different departments to fulfill the company's goals and policies. A Production Manager will supervise and lead a production team and ensure that production meets health and safety regulations.
Good planning and management skills are important for a Production Manager, as well as confidence, attention to detail, computer literacy, leadership and decisiveness, excellent communication skills, team-leadership and motivation skills, and great problem-solving ability. Experience in a food or FMCG manufacturing environment is ideal.
Production Supervisor
A Production Supervisor oversees product manufacturing, organising and managing workflow and ensuring the efficiency of the workforce, and aims to improve output and maximise production profits. A Production Supervisor will develop and implement production policies and procedures, manages and assesses the performance of manufacturing workers on the production floor, checks and assesses manufacturing equipment, and organises for repair or replacement of food processing technology and equipment when necessary.
A Production Supervisor requires good leadership skills, good problem-solving ability, the ability to work under pressure, good communication skills, time management, computer literacy, people management skills, and the ability to negotiate and delegate the workload. A bachelor's degree will be required by most employers for this role, and experience and understanding of food processing technology and the food manufacturing industry will give a candidate an advantage in recruitment.
Project Engineer
As a Project Engineer your key responsibilities will be to take over the preparation, coordination and scheduling of your assigned projects, to monitor compliance with applicable codes and practices within the food production industry, ensure quality control and quality assurance policies are met, as well as the performance standards of your company. Interacting with clients and interpreting their needs and requirements will be a responsibility, as will organising and prioritising a workload within a schedule.
Skills that a Project Engineer requires include excellent IT skills, great organisational ability, the ability to explain plans clearly and succinctly, the ability to take initiative, and confident decision-making. Being able to communicate well, lead a team, and work within both a budget and a deadline are also necessary. Ideal Project Engineer candidates will have experience in the food manufacturing industry or a related FMCG area.
Purchasing Assistant
Purchasing Assistants are required to research potential vendors, keep on top of stock levels and be aware of purchasing needs, and track orders ensuring delivery within a schedule. Other responsibilities include updating the internal database, conducting market research, evaluating offers and negotiating with potential partners, analysing costs and maintaining up-to-date financial records.
Important skills for a Purchasing Assistant include having a good understanding of supply chain procedure, excellent clerical skills, understanding market research, good mathematical skills, and the ability to communicate clearly and effectively. Most employers will require at least GCSEs/A-Level or equivalent. Experience in a purchasing role is ideal, particularly in the food and beverage industry.
Purchasing Manager
As a Purchasing Manager you will be responsible for developing and executing purchasing strategies, negotiating and closing deals with the best terms possible, and tracking and reporting important metrics in order to reduce expenses and increase efficiency using their thorough understanding of the food manufacturing industry. Successful candidates will be able to build and maintain good relationships with suppliers, forecast levels of demand for both products and services, and effectively process payments and invoices.
Important skills for a Purchasing Manager include having excellent commercial awareness, effective communication skills, leadership ability, being analytically capable, management skills, and the ability to cope under pressure while continuing to make important decisions. Most employers will require the candidate to possess a bachelor's degree or a substantial amount of experience at a lower level. Degrees in fields such as business, engineering, management and marketing may improve your chances and a proven track record within a food manufacturing environment or a similar FMCG area is ideal.
QA Assistant/Technician
A Quality Assurance Technician will be responsible for carrying out regular inspection tests on equipment and products to ensure that everything is functioning well and efficiently, and that there are no safety hazards. Other responsibilities include maintaining a safe working environment, creating testing procedures to ensure that standards are met, and optimising profits by minimising waste and increasing the efficiency of business.
Important skills for a QA Technician to possess include a good attention to detail, good computer literacy, excellent communication skills, good problem-solving ability, and excellent analytical skills. Employers will look for QA Technicians that possess a good bachelor's degree or good experience in a similar role in the food industry.
QA Manager
Typical responsibilities for a Quality Assurance Manager include monitoring all the operations that affect quality, supervising and guiding staff including inspectors and technicians, and coming up with procedures to inspect quality assurance in all aspects of the food manufacturing and production process. The successful candidate will be capable of assessing customer requirements, ensuring customer satisfaction, making sure all legal standards are met, and keeping records of all quality reports and relevant documentation.
Skills valuable for any QA Manager include having great attention to detail and organisational abilities, good leadership skills, excellent computer literacy, a reliable and trustworthy character, and extensive knowledge of quality assurance methods and standards. Most employers will require a bachelor's degree in business, administration or a related field. The ideal candidate will have a thorough understanding of food sales and experience in the food manufacturing and production industry.
QA Supervisor
A Quality Assurance Supervisor will be responsible for supervising and coordinating workers engaged in the quality inspection and testing throughout all production. A Quality Assurance Supervisor will have a thorough understanding of quality assurance procedures within the food industry, and will ensure that regulatory and establishment standards are met. Organising the training of new workers and working with other personnel to solve work-related problems are other responsibilities a Quality Assurance Supervisor will have.
Important skills for a QA Supervisor include excellent interpersonal skills, the ability to communicate effectively, good computer literacy, leadership skills, excellent attention to detail, and having an excellent understanding of quality assurance methods and standards. A QA Supervisor will ideally show good understanding of food sales and have some experience in a similar role within the food production industry.
Quality Auditor
Quality Auditors are responsible for ensuring that all food manufacturing processes adhere to all safety and quality specifications, monitoring everything from new ingredients and raw materials to finished packed products. Key responsibilities include; performing regular audits for risk management purposes and reporting on any non-conformance issues; checking product labels; collecting samples for laboratory testing; ensuring that all customer and legal requirements are being met.
Key skills for Quality Auditors include self-motivation, organisation and ability to prioritise workload, along with sound IT skills. A food hygiene certificate is always desirable, along with a COSHH awareness or HACCP certificate too.
Regulatory Affairs Officer
A Regulatory Affairs Officer acts as a link between a company, its products and the regulatory authorities. As a Regulatory Affairs Officer, your responsibilities include ensuring that a company's products comply with all relevant food industry regulations, maintaining familiarity with company products, and planning and undertaking product trials and regulatory inspections. You will need to keep up to date with changes in regulatory legislation and be able to collect and evaluate relevant scientific data.
Skills necessary for a Regulatory Affairs Officer include excellent analytical skills, good IT literacy, skills in problem-solving, good communication and the ability to negotiate and present well. Employers will ask that candidates possess a bachelor's degree in a relevant field, as well as having some experience a food service job, or related FMCG areas.
Research & Development Manager
Research & Development Managers is a multi-faceted role, which includes; managing new product development projects, taking into account new and/or popular ingredients; providing input on manufacturing processes; developing budgets for new endeavours and monitoring performance; developing and implementing policies, standards and procedures that ensure products are created within legal and ethical requirements; the development of the R&D team, its competencies and motivation.
Required skills include good technical ability, an investigative mind, a team-working mindset and a methodical approach to work. Experience with the development field is always necessary, as is a degree in Food Science or a related subject.
Sales/Commercial Director
A Sales/Commercial Director will be heavily involved in developing and implementing commercial strategies for increasing financial growth according to company objectives. A Commercial Director will be responsible for conducting thorough market research and analysis of the food and beverage manufacturing industry in order to create business plans for future development, making the most of any opportunities for growth. They will fully understand the requirements of all the company's existing customers and be prepared to ensure all their needs are met.
A successful Commercial Director applicant will have exemplary networking skills, being able to build strong working relationships with clients, partners, suppliers and staff. Strong leadership ability is necessary, as is computer literacy and excellent project management and timekeeping skills. To be considered, you will need at least a bachelor's degree in a relevant field such as business or finance, as well as some experience in the same or a related position within the food production industry.
Sales Executive/Assistant
A Sales Executive/Assistant is responsible for organising sales visits, presenting products to clients, providing customers with quotations, building links and establishing new business, negotiating and closing sales, and gathering market information on buying trends within the food and beverage industry. A Sales Executive has to maintain accurate records, review sales performance, negotiate contracts, represent the organisation at food industry trade exhibitions and events, and work towards long term financial goals.
Skills important for anyone wanting to apply for a Sales Executive role with the food industry include excellent computer and mathematical ability, good commercial awareness, skills in making sales, a high degree of self-motivation and ambition, and a positive, confident personality. Experience within other sales roles in desirable, as is an understanding of food and beverage production.
Senior NPD Technologist/Supervisor
A Senior NPD Technologist is responsible for attending and assisting product trials, ensuring that supplier and production standards are met, and helping to develop products while maintaining company and food industry standards. A Senior NPD Technologist will be involved in trials, packaging, artwork, and other areas of development, helping take a product from the concept stage through to launch.
Important skills for a Senior NPD Technologist include excellent product management skills, good numeracy and computer literacy, excellent presentation skills, good attention to detail, good problem solving, and excellent interpersonal and communication skills. Most employers will require a bachelor's degree in food science or a related field. A thorough understanding of food legislation and experience in food processing or food manufacturing will also be required.
Senior Technical
The responsibilities for a Senior Technical role include applying excellent knowledge of trends and changes within the food production and manufacturing industry to improve the organisation's service to clients and promote future growth. Someone in this role will have to provide direction for the development and execution of plans for financial growth, engaging with multiple clients to improve the company's processes with clients and suppliers. They will have to be aware of and take into consideration the requirements of customers, providing solutions where problems arise.
Good skills for someone in a Senior Technical role include excellent leadership skills being able to lead and improve a team while developing your own skill set, and managing client interaction and engagement, anticipating their needs and improving and building strong relationships. Experience in a similar role and an understanding of the food manufacturing industry is desirable.
Specifications Technologist
Somebody working as a Specifications Technologist within the food and drink industry will be responsible for creating and analysing product specification requirements, creating specifications that are clear and understandable for other staff involved in the production process. They will be able to manage these specifications projects, overseeing a variety of related projects while maintaining good prioritisation and adherence to deadlines. They will also provide technical advice regarding the company's products, evaluating all aspects of production and writing up all of their findings in reports.
A Specifications Technologist must possess good attention to detail and accuracy, an analytical mind, good communication skills, good computer literacy, project management skills, a strong work ethic, and the ability to plan and organise efficiently. Applying for this role in the food and beverage industry, a candidate will be expected to have a bachelor's degree in a related field such as food science or nutrition. Ideally, the candidate will have previous experience in the food industry.  
Supply Chain Manager
A Supply Chain Manager in the food and beverage industry is responsible for overseeing and managing the company's supply chain and logistics strategy with the aim of improving the process and increasing efficiency and productivity. They will be required to develop and maintain strong relationships with suppliers and distributors.
Important skills for a Supply Chain Manager include being a good team leader, having excellent communication and interpersonal skills, good computer literacy, the ability to take initiative, and being able to remain calm under pressure. Anybody looking at applying for a Supply Chain Manager role should be educated to at least a bachelor's degree level, and possess good understanding of food and beverage production and supply.
Technical Assistant/Admin
A Technical Assistant will work in an administrative role to support the needs of other professionals in the company. Technical Assistants will manage data, prepare reports and spreadsheets and file paperwork. Providing technical support is a large part of the job, and those in the role will assist both customers and fellow staff in their technical needs.
A successful Technical Assistant applicant will be comfortable performing administrative duties within an office, will be proficient with relevant computer software, and be adept at collecting and analysing data. The successful applicant will be organised and have a high level of attention to detail.
Technical Manager
Technical Managers will typically lead the company's technological development plans and activities. They will ensure that the technical procedures and standard policies in place are efficient, and will review and improve these if necessary. A Technical Manager will be responsible for providing technical training to their team and anyone else in the organisation in need of it.
Some of the management skills required by a successful Technical Manager applicant include the ability to communicate effectively with both clients and the team they will lead, having the ability to understand project requirements and coordinate with in order to lead projects in the right direction, and the ability to delegate responsibility to a team of people. A bachelor's degree in a relevant field such as computer technology or IT is required of applicants. Experience both within a technology field and a management role is desired.
Technical Supervisor
A Technical Supervisor is responsible for overseeing all work performed by technicians under their supervision, ensuring that all company and food industry regulations are being met and maintained. A Technical Supervisor will perform inspections of all tools and equipment used by the company, replacing items that do not meet the quality standards of the food and beverage production industry.
Important skills that applicants will need to be successful include excellent leadership ability for supervising and training technicians, attention to detail when performing inspections, good communication skills, good computer literacy, and excellent mechanical aptitude for inspecting the tools, vehicles and equipment used by the company and assessing whether these items meet company and food industry standards. Many employers will seek a bachelor's degree, as well as experience in a similar role within a related industry to the food and beverage production industry.
Warehouse Manager
A Warehouse Manager is responsible for managing a warehouse and keeping it in line with the company's policies and goals. A Warehouse Manager will oversee all warehousing operations, including receiving goods, distributing goods and equipment maintenance. They will ensure that all warehousing operations are conducted with maximum efficiency, they will adhere to all legislation requirements, maintain excellent health and safety and security, and they will set up the warehouse's layout to achieve efficient space utilisation.
Skills needed for the role of a Warehouse Manager include good teamwork and leadership skills, proven managerial skills, good communication and interpersonal skills, technical skills, as well as excellent mathematical and computer literacy. The ability to maintain health and safety, hygiene, and security standards is crucial for this role. Employers will seek previous management experience, and candidates with prior experience of warehouse work will be seen favourably. Knowledge of the food and beverage industry or experience in a related FMCG area will be useful.
Warehouse Supervisor
A Warehouse Supervisor is responsible for achieving high levels of efficiency in the receiving, identifying, dispatching, and assurance of quality of goods in the warehouse. A Warehouse Supervisor will track inventory levels, review delivery schedules, order new supplies, analyse shipment logs, and always work to improve warehouse processes where possible. They will inspect and report on the effectiveness of activities in the warehouse and warehouse employee performance, working to optimise these where possible.
Important skills for a successful Warehouse Supervisor include having excellent leadership and communication skills, excellent analytical skills and attention to detail in order to constantly improve processes in the warehouse, mechanical aptitude for using and inspecting equipment, good computer literacy, and excellent understanding of health and safety management. Employers will seek proven experience working either as a Warehouse Supervisor or a similar position, and a bachelor's degree in logistics, management, business, or a similar field will give a candidate an advantage when applying for this role.
For more information on any of the roles detailed above, please get in touch with us today.