Food science jobs explore the development, production, and distribution of food products, to ensure they are safe, nutritious, and appealing – informed by biology and chemistry. Food science also plays a big part in ensuring food safety and quality.
With the increasing demand for food products and the need for sustainable food systems, food science jobs offer exciting opportunities for individuals with a passion for science and a desire to make a difference in the food industry.
Here at Silven Recruitment, we are recruitment specialists for the food and drink manufacturing industry. Backed by years of experience, we help candidates secure their dream roles. So, if you're interested in starting or advancing your career in food science, let's take a look at your options…
Quality Systems Manager
Quality Systems Manager Are you an ambitious Quality Systems Technologist working in Food or FMCG...
HSE & Compliance Coordinator – Food Manufacturing
HSE & Compliance Coordinator – Food Manufacturing £27k Lancashire We are currently...
Head of Technical
Norfolk
c£75k KPI Bonus, pension + healthcare
Head of Technical Job Title: Head of Technical Location: Norfolk Salary: c£75k KPI Bonus, pension...
Technical Manager
Perth and Kinross
c£60k + Package
Technical Manager Location: Perth and Kinross    Salary: c£60k + Package Factory Technical...
Quality Assurance Manager – Food Manufacturing
Quality Assurance Manager – Food Manufacturing  Location: West Yorkshire Job Title: Quality...
Specifications Technologist
North West London
£30,000 - £35,000 (depending on experience)
Job Opportunity: Specifications Technologist EC/13328 Join a leading High Care / High Risk food...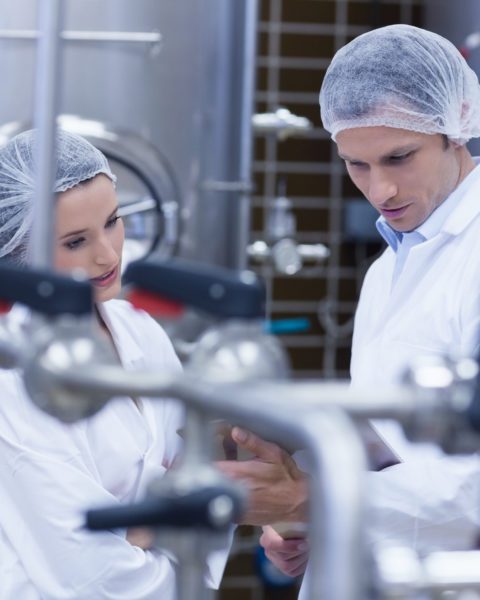 1. Food Technologist
A food technologist is essential for developing new food products or improving existing ones. In this role, you'd be responsible for researching, developing, and testing food products with special attention paid to the nutritional content, quality, and safety of the product.
As a food technologist, you'd need to work together with other teams, such as food scientists, engineers, and production teams, to make sure the product meets the customer's needs and passes regulatory standards.
Required skills: Excellent communication, attention to detail, creativity, and problem-solving.
2. Quality Assurance
Quality Assurance make sure finished products meet the required quality standards, safety regulations, and nutritional values. You'd be responsible for implementing quality control procedures, conducting sensory evaluations, and managing customer feedback. 
Required Skills: Strong analytical skills, attention to detail, and critical thinking are essential for excelling in this role.
3. Technical Manager / QA Manager
Technical Managers or QA Managers make sure food is safe for human consumption and meets regulatory requirements. In this role, you'd develop and implement food safety procedures and policies, conduct risk assessments, and monitor compliance.
Required Skills: Strong analytical skills, attention to detail, and good communication skills are essential for success in this field.
4. Product Development Specialist
As a Product Development Specialist, you'd be developing new products or changing existing ones, creating recipes, testing new ingredients, and ensuring compliance with nutritional and safety standards.
Required Skills: Strong problem-solving skills, attention to detail, creativity, and good communication skills are essential for success in this field.
A degree in Food Science or related fields is valuable but not essential – employers in the Food Science industry may look favourably on candidates with relevant degrees, but demonstrable skills, practical experience, attitudes and behaviours are all essential too. Awards and certifications can also make candidates stand out in this job market.
Want to forget the trouble of recruiting for food manufacturing roles altogether? Then speak to our team. Plenty of others have benefitted from using our services, and now it's your turn.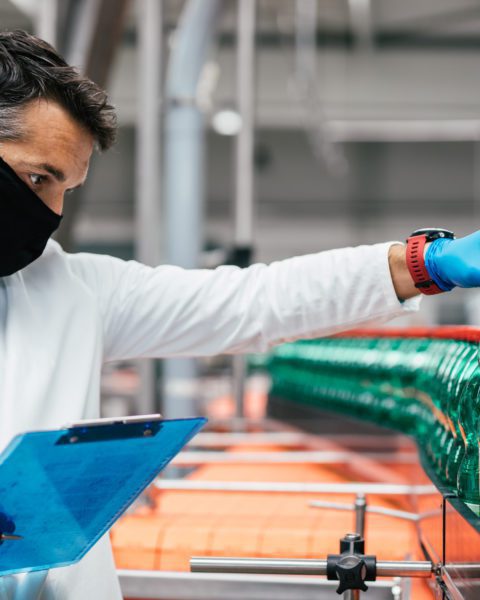 Skills and Attributes Required for a Successful Candidate
Food science jobs require a unique set of skills and attributes that are essential for success in the industry. With a lot of terminology to unpack, you may find our food industry job glossary helpful.
A candidate who possesses the right mix of technical expertise, creativity, and attention to detail can thrive in the dynamic world of food manufacturing and production.  Below, we dive deeper into just what you'd need to excel in food science jobs, along with workplace examples to provide you with context.
Knowledge of Raw Materials
When it comes to food production, one of the most crucial aspects to consider is the raw materials that are used. Raw materials are the primary ingredients that make up the food we eat and, as such, understanding their characteristics is essential for creating high-quality products.
Food scientists must be knowledgeable about a wide range of raw materials, including fruits, vegetables, grains, and meats. Each of these raw materials has unique characteristics that must be considered when working with them.
Fresh fruits can be used in various food products, including juices, jams, jellies, desserts, pies, ice cream, and other sweet treats that require different types of processing. As a food scientist, when working with fruits, you'd need to consider factors such as ripeness, sweetness, and acidity to ensure that the final product is of high quality.
Vegetables are another versatile and essential raw material in food production. They can be used to make soups, stews, salads, and side dishes. When working with vegetables, food scientists must consider factors such as texture, flavour, and colour to create a visually appealing and delicious final product that works to complement other foods.
Grains such as rice, wheat, and oats are used to make universally embraced and highly popular foods such as bread, pasta, cereal and granola bars. When working with grains, food scientists must consider factors such as gluten content, cooking time, and nutritional value.
Meats such as beef, chicken, and pork are used to make sausages, burgers, and deli meats. As a food scientist you must consider factors such as fat content, cooking time, and flavour to ensure that the final product is of high quality.
Understanding of Product Quality and Food Safety Protocols in Food Science Jobs
Food science jobs involve working with foods that are consumed by millions of people worldwide – therefore, it is vital to understand the importance of food quality management and food safety protocols.
You should have a firm grasp of knowledge of quality assurance, regulations, and food safety requirements to deliver safe and high-quality food products.
The flavour, texture, nutritional value and appearance of a final food product can vary wildly depending on the quality of the raw materials used. Therefore, it is crucial to maintain strict standards during manufacture to avoid substandard final products. Failure to do so can result in:
Customer complaints

Increased costs due to wastage

Damage to brand reputation

Legal penalties

Recalls

Loss of business, and in the worst-case scenario

Harm to public health
In the food science industry, the Hazard Analysis and Critical Control Points (HACCP) identifies potential hazards and implements measures to reduce or eliminate such hazards. 
Good Communication Skills
Good communication skills are critical for success in food science careers. As food scientists, professionals must work closely with many different teams – both internal and external. 
Strong communication skills enable you to collaborate with technical teams, manufacturing teams, and external customers. This helps you to build positive relationships and work effectively to drive product quality and innovation. You may even need to work across international teams.
Ability to Work as Part of a Team
This goes hand-in-hand with good communication skills. Strong teamwork skills are essential – the success of your team and its ability to collaborate, share ideas, and manage workloads can directly impact the quality of the final product.
To work effectively in a team, professionals in the food industry must possess a range of skills and attributes. These may include the ability to:
Identify team members' strengths

Address team members' weaknesses

Support team members

Actively listen

Be receptive to feedback

Demonstrate flexibility and adaptability

Exhibit a positive attitude

 
Driving Licence (for Certain Roles)
In the food science industry, you may need to travel to different locations such as suppliers, customers, or production sites. Having a driving licence can be incredibly beneficial for these positions – it's not uncommon for a driving licence to be a necessity in some job listings.
One of the key reasons why a driving licence is important for certain roles in the food science sector is because it allows you to work at locations further out than if you were relying on public transport. Public transport can also prove unpredictable and subject to strikes, delays and interruptions – a driver's licence reduces these risks and allows for alternate routes to your destinations.
For example, as a food technologist you may need to visit production sites and speak with suppliers to ensure proper raw materials are being used.
Without a driving licence, your ability to effectively carry out these duties may be affected by strikes, delays, waiting and walking distances.
Thus, possessing a driving licence can be a crucial factor in ensuring that job duties are carried out effectively, and job requirements are fulfilled promptly.
For more entry-level jobs, you may also be able to find opportunities that don't require a driver's licence if you're yet to pass your test.
Attention to Detail
Attention to detail is an important skill in the food science industry. Even small errors such as measurements, labelling, or following safety protocols can have major consequences.
For instance, contamination of food or violation of federal regulations can occur due to neglect of even minor details.
Aside from this, attention to detail is valued in product development and quality control where precision is needed to ensure that food items meet expectations.
Error-free writing samples can be a demonstration of your ability to pay close attention to details so, during the application process, proofread your resume and cover letter carefully for mistakes.
Explore Our Food Science Job Opportunities
If you're interested in the creation, production and distribution of food and feel like you have some or all of the above qualities, why not get in touch and discover what exciting new opportunities we may have in store for you? We're just one email or phone call away.