Counter-offers are par for the course in recruitment. You shouldn't be surprised when a candidate comes back saying their employer has put one on the table. After all, no-one wants to lose top talent – finding and onboarding staff is costly.
Anticipating counter-offers is the first step to overcoming them. And to make sure that you don't lose top talent at this final hurdle, we've pulled together a few tips…
Know their motivations
Statistics from the National Employment Association reveal that 80% of those who accept a counter-offer move on within 6 months. In short, if the candidate chooses a salary rise from their employer, it will likely only be a sticking plaster.
To move the conversation away from money, use the interview stage to really get to know your candidate. Find out what their real 'why' is – whether it's a desire for more flexibility, responsibility, progression opportunities or something very specific.
By knowing their motivations, you can ensure you don't make the same mistake. Equipped with this knowledge, you'll be able to build a package and job offer that they can't refuse. 
Highlight your brand values
How are you going to ensure that your business stands out for all the right reasons? Consider ways to position your company in the best way possible so that any other offers become irrelevant.
Be sure to highlight why someone would want to work for your company, as well as your interest in the candidate themselves. Perhaps you have specific employee perks or maybe your company is known for its end of season get togethers.
Inviting candidates to spend some time on site and meet their co-workers could also help someone to envision themselves in the role. If you've got it – flaunt it.
Maintain open conversations
Building a connection is one of the best things you can do during the process. After all, your relationship with your staff starts way before their first day of work. Keep up the communication, without being pushy, and reiterate that you are there for them.
Moving jobs can be a stressful time so it's important that candidates feel like they can come to you with any questions about the new role.
Ultimately, you should lead by example. Be open about where you stand as an employer, how far along the recruitment process is and how many other people are in the running. This will only encourage candidates to do the same…
How a specialist recruitment agency can help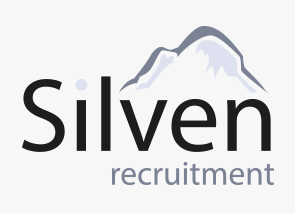 It's worth bearing in mind that unfortunately, despite your efforts, your candidate could still come to you with a counter-offer from their employer. In this instance, having the support of a recruiter to help you through negotiations can pay dividends. They'll be experienced in handling such situations and will maximise the chance of success.
We've seen it all at Silven. Our team will not only help you deal with other offers – we'll also help you get one step ahead. For more advice or to start fine-tuning your recruitment process, get in touch today on 0161 832 7463.