Recruitment isn't a one-way conversation. Many employers forget the process is as much a chance for them to shine as it is for the candidate. So when you decide to make an offer, it's important to highlight why someone would (and should) want to work for you.
The best candidates will have other options. With this in mind, a great deal rests on getting your job offer right the first time. Because let's face it, if you lose out, you'll be forced to hire second-best or even start over again.
Here, we outline three simple rules to making an offer they can't refuse…
Make them feel special
A common theme in the best hiring processes is making someone feel wanted. You wouldn't want a candidate to seem disinterested, so why would you act in that way? This goes for every step in the recruitment cycle – but particularly so when making an offer.
Pick up the phone, highlight how impressed you were and explain why they stood out. The employee-employer relationship begins way before the first day of work.
Don't just focus on the finances
Candidates should view your company so highly that they're desperate to work there – irrespective of cash. To this end, make sure holiday entitlement, company culture and career advancements are clearly outlined at every stage of the interview process.
Show them that you're thinking about their future by explaining how you see their career path panning out. Ideally you would have discussed motivations and aspirations during the interview stages, so make sure to reflect these in the offer.
Move fast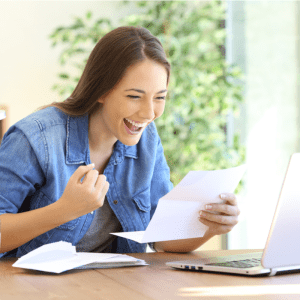 While you can't stop a candidate from accepting another offer, you can prevent it by acting fast. Time kills all deals; if you've come to your decision that day, contact the candidate straight away. The same goes for those candidates who haven't been so lucky.
If you have processes in place that could delay hiring, consider streamlining them by removing unnecessary steps or using technology to speed things along. Your agency will be able to advise on how best to structure your recruitment process!
Follow these ground rules and you'll notice the difference in how top-tier candidates respond to job offers. And if you need a helping hand, we're the team to turn to. By combining an in-depth approach with the latest technology, we know exactly what candidates want and can help you put this on paper. Interested? Get in touch today on 0161 832 7463.