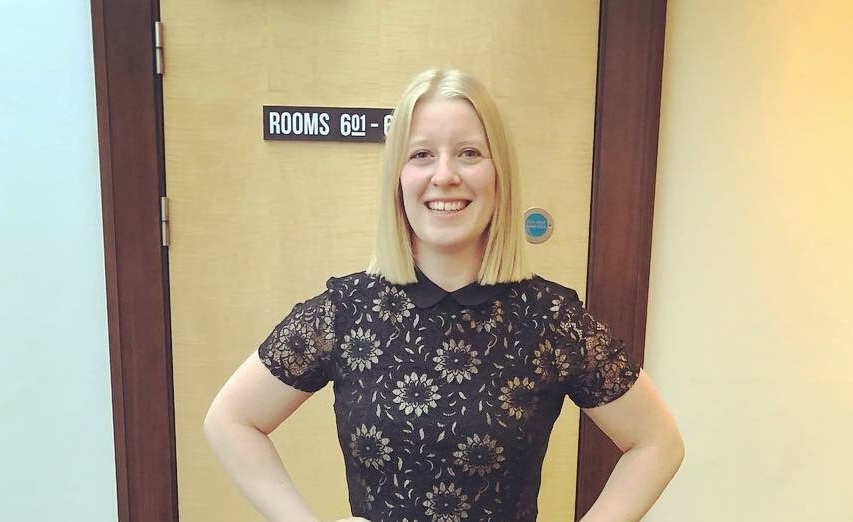 At Silven Recruitment we believe in celebrating successes and lately we've been reading some amazing articles about women in business and so we thought what better way to join in, than by interviewing some of the talented women we work with in the food industry, starting with Jess, a Site Manager for WM Morrison's Produce Ltd.
1). Tell us about you…
Growing up on a small farm in Halifax I have always been interested in the food industry having worked in the kitchen at my local pub from being a teenager. I joined the manufacturing grad scheme at Morrisons in 2009 and held roles across Morrisons manufacturing before leaving in 2013 to join Mars Petcare.  After three amazing years at Mars I decided to re-join Morrisons after I got the opportunity to take a Site Manager role at one of our root veg sites in Flaxby.
I have just spent the past two years being part of a brilliant team working to lead and secure a significant investment for the site and I have just taken a new role at one of our largest produce sites responsible for packing and picking 2500tonnes of fresh produce every week for our stores and wholesale customers.
2). What does your education history look like?
I studied my GCSE's and A-levels at school before heading to the University of Manchester to study Management with a specialism in Marketing.
3). What are your biggest achievements to date?
Improving our colleague engagement scores at Flaxby and getting approval for a £6million investment into the site using new technologies.
Successfully turning retail fresh meats around from really underperforming to succeeding in all KPIs in my first role as an ops manager.
Developing my teams and watching both past and present colleagues progress and grow through the business.
4) What is your current job role like?
Site Manager for WM Morrison's Produce Ltd at Gadbrook
5). How did you get into this career?
I studied many supply chain modules as part of my degree and manufacturing really interested me. Whilst searching for graduate schemes to apply for I found one within Morrisons manufacturing and have never looked back.
6). Were there any particular challenges that you faced?
At the start of my career influencing others and getting people bought in to my objectives were definitely a challenge. I've found that building strong relationships with all of your stakeholders early is a crucial part to being able to be successful.
7). What advice would you have for young women thinking about food manufacturing as a career?
Go for it! The food industry is amazing and there is so much opportunity to learn and grow. Manufacturing is a challenging, fun and rewarding environment where you will build friendships for life. Don't be afraid to ask questions and I always say no question is a stupid question. Be open to change, think differently and build your networks across all levels.
8). What skills and attitude do you need to be successful in this industry?
A good work ethic, drive and being able to communicate and engage with people at all levels.
9). What do you love about the food and drink industry?
The pace, innovation and variation of what you get involved in.
10) What is the best part of your job?
I have to say the people and the sense of pride you get when you see your products on the shelf in store!
If you're thinking about a career in the food and drink industry, get in touch with the team at Silven on 0161 832 7463.