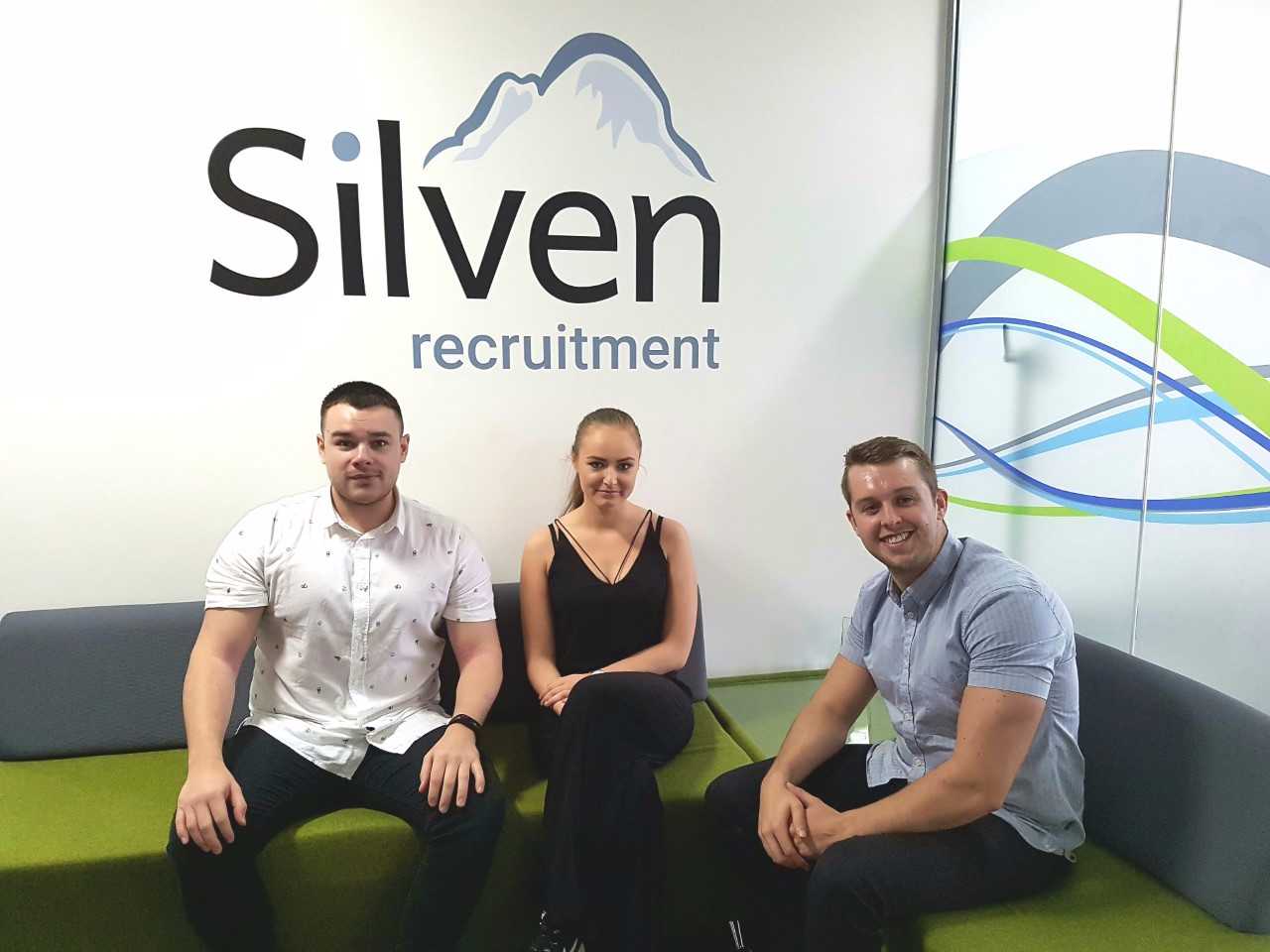 Just six months into their recruitment careers, three of Silven's consultants are celebrating passing their IOR training and gaining an industry-recognized accreditation.
The three consultants, Roberta Radzvilaviciute 21, Daniel Philbin 23 and Daniel Fitzsimons 28 all started their IOR training in May and within a month had all passed.
The training is designed to assist new recruiters to the industry with the skills and knowledge necessary to do their job properly.
The units cover the processes of recruitment including researching and resourcing, client development, process management and personal effectiveness.
Roberta says the best parts were, "learning different techniques, as well as learning ways on how to get as much from a phone call as you can, whether you're ringing for a reference, sales call or candidate. There are so many different questions you can ask!
"It also gave me a deeper insight into improvements I can make to my daily routine so I get the most out of it.
Daniel Philbin, who was previously a tennis coach says, "The course was structured in such a way that it was easy to do and was bite-size chunks of information going along, rather than too much at once. The best parts were learning about relationship building with clients, business development, client call structure and debriefing.
"I think it has massively benefited me as I can now revert back to it whenever I am struggling with something; key learnings – how to build your desk more effectively, organising yourself and setting goals."
Daniel Fitzsimons who was an actor before he joined Silven adds, "I gained a lot of information on all aspects of recruitment, particularly how to structure calls to both candidates and clients. It made me think more of taking action to gain success and the foundations of recruitment."
The course is excellent and one that makes you think outside the box, it teaches the recruitment process and how to be successful."
Recruitment Manager John Pollard says, "Roberta, Dan F and Danny P joined us in February of this year and they all immediately impressed with their attitude, work ethic and personality.
"Once they had settled in, we started them on the Institute of Recruiters, The Complete Recruiter course which is an intensive 28-day programme and it came as no surprise when they came through with flying colours.
"I'm proud of all three of them in what they have achieved so far in their first year in recruitment and there is much more to come."
All three recruiters said the one thing that sticks out in their mind is the mantra taught throughout the course, "Theory without action is useless so take action, MY success depends on it"