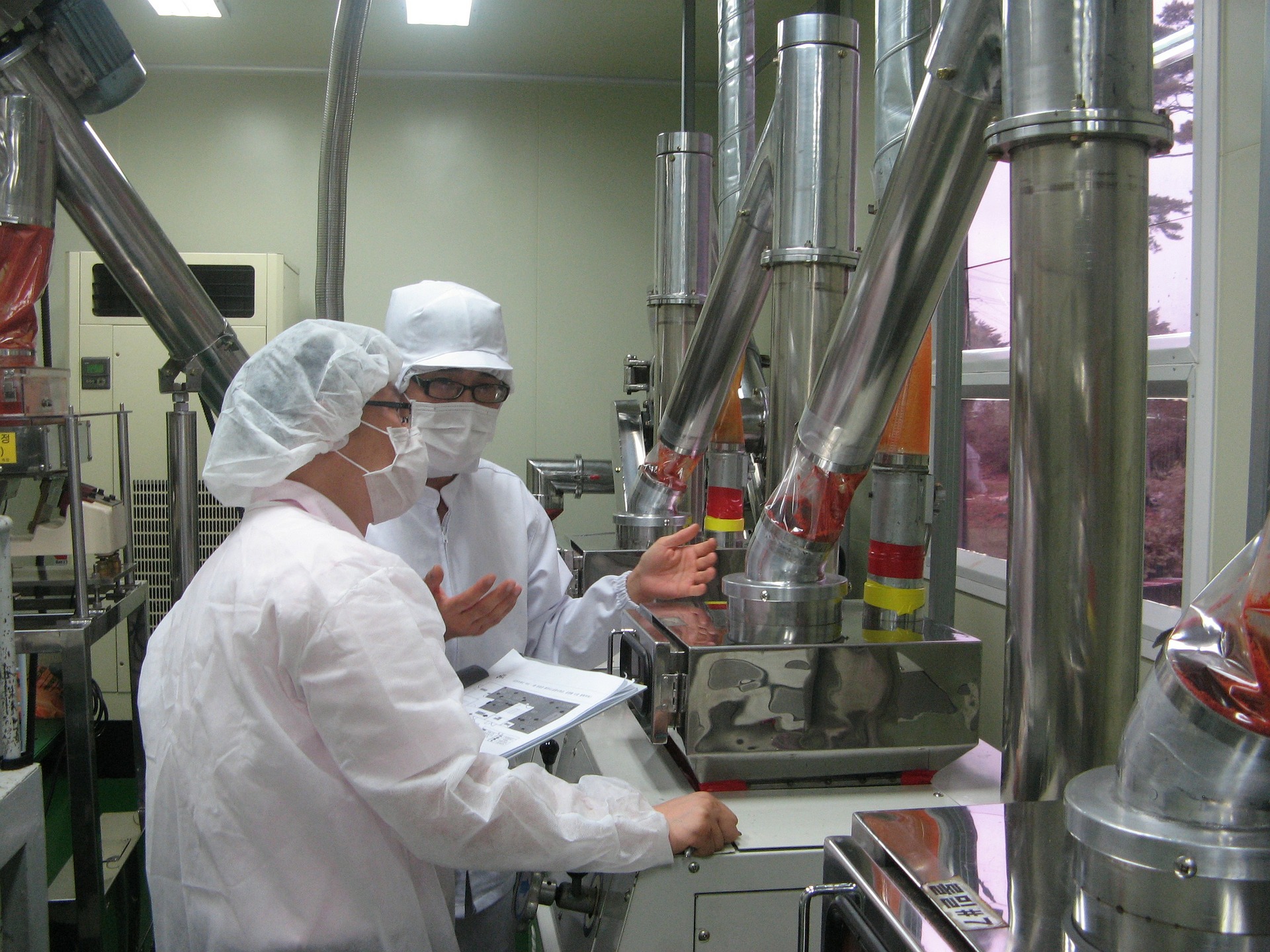 Recent incidents surrounding food labelling issues have highlighted the importance of making sure allergens are taken seriously by all. With increasing awareness around allergens, moves have been made to better processes. However, it's not just labelling that needs improvement.
Here, we detail the steps you can take to ensure consumers with allergens are put first at every stage of food and drink manufacturing.
Know your production facilities
In an ideal world, production sites which use specific allergens would be separate from those that do not. However, this isn't always feasible for start-ups and SMEs with limited budgets. So, if you can't have distinct facilities, plan it so that when producing goods with allergens, there's reduced risk of cross-contact.
While this additional planning will require effective time and staff scheduling, it could save someone's life. Good practice includes producing goods with no allergens before those with them. You can also plan it so that team members dealing with specific ingredients do not enter the factory floor, or that they don't take their lunch in the middle of making allergen-free products.
Effectively store all ingredients
You'll also need to think about how to make sure allergens don't come into contact with other ingredients. To avoid cross-contamination, the former should be stored away from the latter. Sealed plastic bags should be clearly marked or colour-coded to prevent any accidental mix-ups.
Cross-contamination via air supply is also a risk. For example, allergens like nut dust or milk powder can enter the air and be carried into other factory areas, where allergen-free foods are being made. This makes sealing allergens even more important. Extraction systems can help minimise the risk.
Cleaning
Any tools and manufacturing equipment that come into contact with an allergen will need to be considered too. They should be fully dissembled, and each part cleaned individually by hand – a dishwasher can miss hard-to-reach areas. The premises will require a deep clean also.
These measures will demand adequate staff training. Workers need to practice good hygiene such as effective hand-washing. It's important that your employees are aware of what all raw materials and ingredients contain, as well as the risk associated with each stage of production.
Assessing risks
With so many different aspects to consider, regular risk assessments are required. These assessments are especially important when changes occur – for example, modifications to processes, adding a new ingredient to a product, or a site move. Even if there's a very minimal chance of risk, there needs to be a thorough assessment so that any threats are identified, and effective measurements rolled out.
Ultimately performing these assessments is much cheaper and less time-consuming than having to withdraw a product. Not to mention, you'll avoid a bad reputation in the market, and any negative impact on consumers.
To ensure reduced risks, you'll need the right personnel in place. Perhaps you are looking to hire a hygiene manager or quality auditor to carry out these assessments or have recruitment needs for other aspects of the manufacturing process. Silven can help reduce the time it takes to help you find the perfect people.
We're well-connected in the market, with the ability to link you with exclusive candidates – even those in areas classed as candidate short markets, such as packaging specialists. Whether you require permanent or interim staff, Silven guarantee that you're introduced to talent that ticks off all of your requirements.
With expert market knowledge on top, you'll have the human resources to meet the demand of the ever-changing food market. Discover how we could help your SME or small business by getting in touch with our friendly team today.