In recent years, as consumers, we've become a little more aware of the impact on the environment some of our choices can have. Whether it's cutting down on single-use packaging, reusing carrier bags, walking the 20 minutes instead of driving the 3, or making more environmentally friendly buying choices, a little goes a long way when it comes to saving the environment.
Where consumers are not looking is at their own kitchens. The overripe bananas in the fruit bowl, the yoghurts you didn't get around to eating, our food waste is impacting the planet as much as single-use plastic. The impact is not coming solely from throwing food in the bin, it's the environmental costs of growing, producing, packaging, storing, and delivering that food.
We've put together some statistics around food wastage in the UK, and we're sure some of them will surprise you.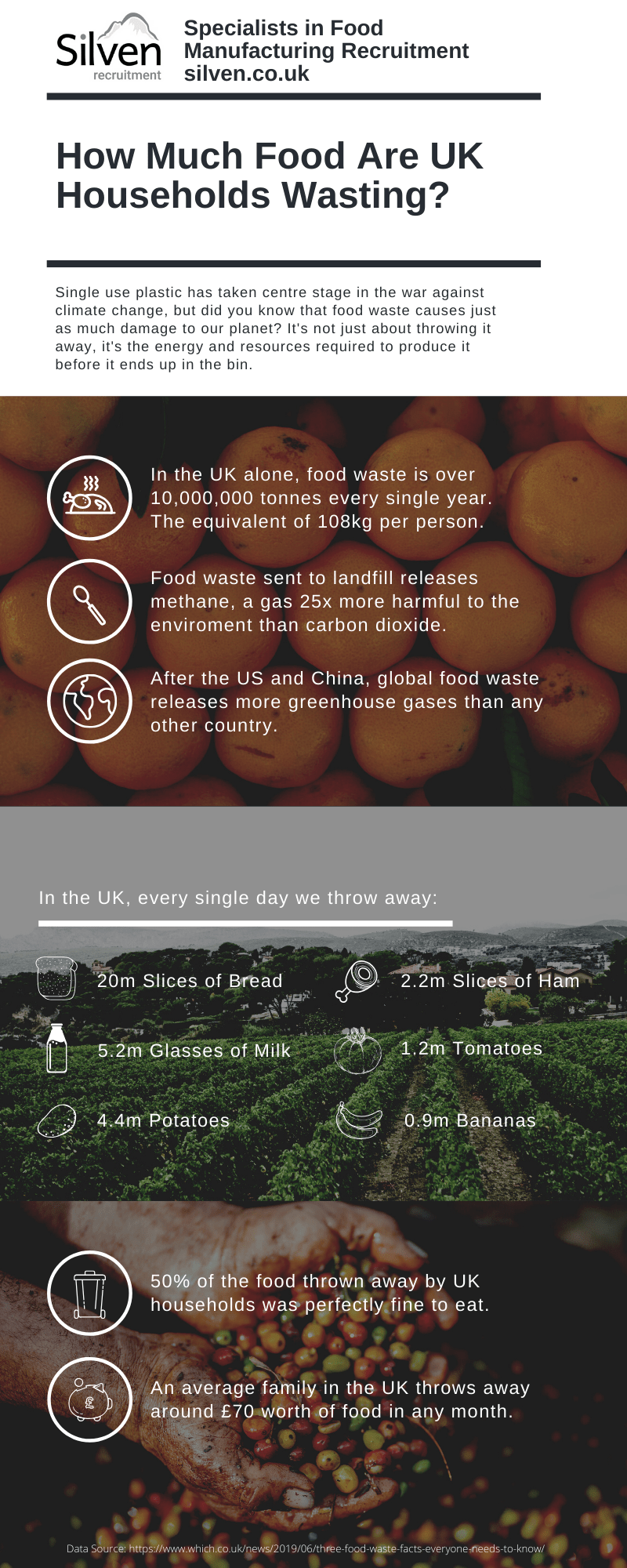 Silven Recruitment are experts in the recruitment of candidates looking for jobs in the food and drink manufacturing industry. Our team is on hand to assist in either placing or sourcing candidates of all levels. For more information get in touch today, or view our latest job roles.