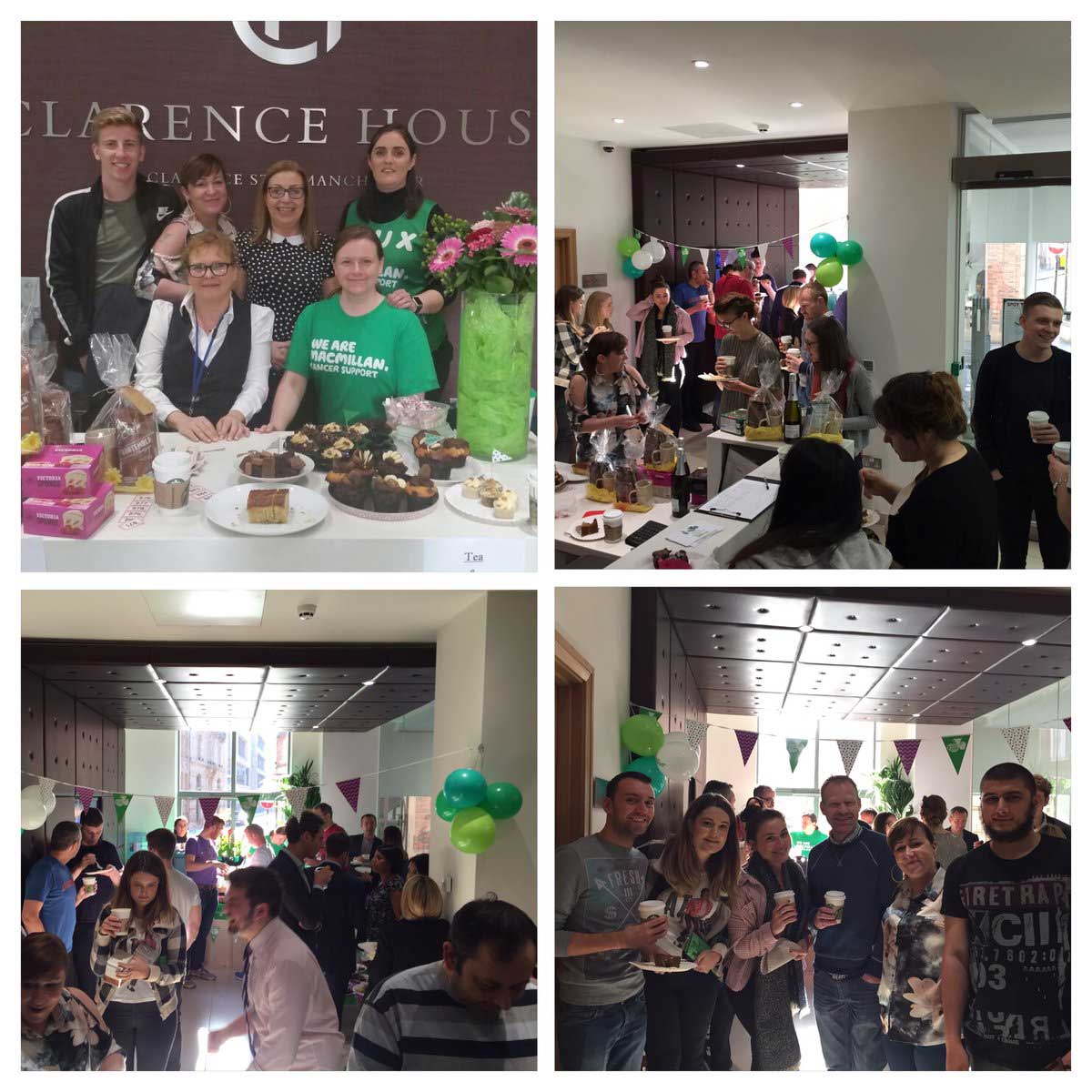 We are delighted to have raised £421.36 at our Coffee, Cake and Chatter event on Friday in aid of Macmillan Nurses.
One of our consultants suggested that we hold the coffee morning to raise some money for a good cause.
However, we decided to approach the building manager to see if there was a way we could get the other businesses in Clarence House involved also.
The building owners, Workman LLP gave us permission to hold the event in the reception of the building and Starbucks of Clarence Street provided coffee and tea on the day and two baristas to serve.
We would like to say a massive thank you to Sarah from Clarence House Reception, Louise and Chrissie from Starbucks, Chithra, Rosie and the other staff from Saunders Architects, Laura from Glenbrook Property, Rachel and Peter from Viridor and Joanne from Ask, who all got their staff involved and turned up with huge amounts of cake and donated prizes for the raffle.
Kerry Voellner Organiser says, "What started out as an idea to have a few cakes and coffee in the office just grew, within a few days, we had loads of businesses on board who were really happy to help and get involved.
"On the day, people were turning up with cakes who we had never even met, so the word must have spread in the offices. We had that much cake, we had to add some to the raffle prizes as we didn't have enough rooms on the tables.
"The generosity from the businesses in Clarence House was overwhelming, and we raised well over what our target was. We would like to say thank you to everyone involved, it was a fantastic event and a great turnout!"