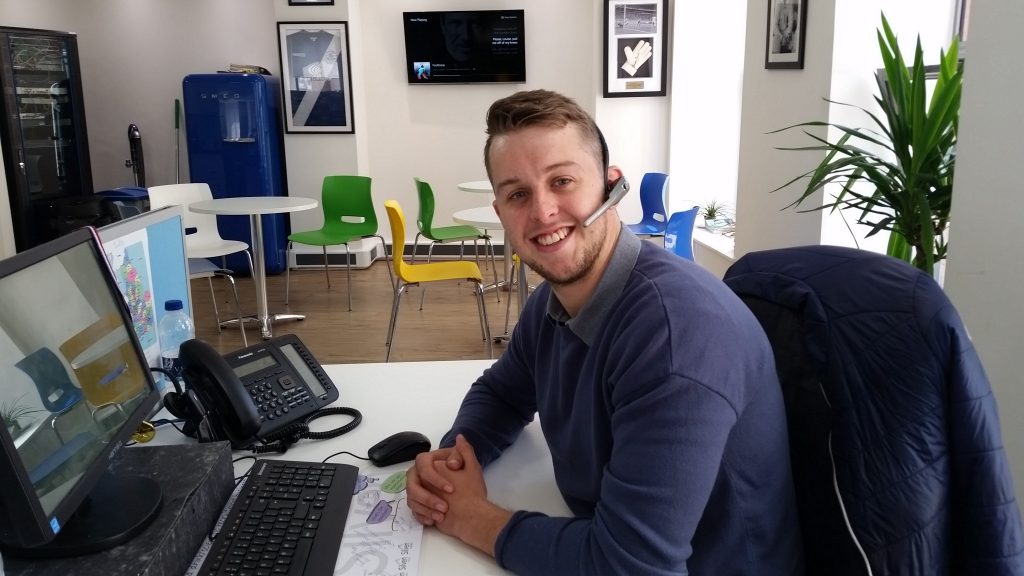 We love it when people join us and make the most of the opportunities on offer at Silven. In January, we took on a few new people to align with our growth and we are delighted to say they have all been an asset to the business.
We interviewed Danny Philbin at his six-month milestone to find out more about his journey so far and what he likes about being a recruiter
Explain what you do at Silven?
I recruit for Technical and NPD roles, then the odd bit of HR and commercial on the side, mainly in the Midlands alongside Emma, my mentor.
Can you describe your six months at Silven so far?
It's been challenging at times, mainly because I changed sector from scientific to food & drink, but I've settled into the team, learnt a lot and made my first few placements, so the plan is to keep improving.
What do you like most about your role?
I like speaking to candidates to find out what makes them stand out and have heard some brilliant achievements, especially when speaking to NPD candidates.
How have you found the training and support on offer?
The training was good and pretty full on for two weeks before we were let loose on the phones. Now I'm learning every day by listening in to everyone and what they do differently.
Having Mr. Organisation (John Pollard) as a manager, I have to be very organised and this has worked well for me so far. Working in the same patch as Emma is great as she passes me vacancies.
What have you enjoyed most during your time here?
The most enjoyable part of the job is success, there's no better feeling than making a placement.
I have also enjoyed getting involved in the Food Freaks & Geeks reviews, even if I can't pronounce basil. I also enjoy a beer or two with the team on a Friday after work.
My spell in scientific was a challenge as a whole, talking to candidates about synthetic organic chemistry is pretty tough! One of the toughest parts of the job is when you are going through a quiet patch and don't have many jobs, so you can feel the pressure.
What have been your most memorable moments?
We have done a lot this year at Silven, but my favourite times have been the Crystal Maze Team Challenge in April, for all the wrong reasons, I gave it the big un' then couldn't deliver.
Our Snowdon Charity Trek in May was amazing and the party in the cottage we stayed in afterwards got a bit mental.
Taking on my first job was quite a memorable moment as for somebody with a D in Science, I sounded quite convincing when talking about chemical analysis.
Oh, and probably the most important, making my first placement.
Who are your favourite people here and why?
It's hard to say I have "favourites" as I get on with everyone in the office but BIG Dan and I get on really well, probably cause we both enjoy a good feed, but on a serious note – he is always the first to give praise and brings some fun to the office (could improve on the strength of his brew's though).
Paul, you can always count on him cheering you up with a laugh if you are a bit down and he has helped me massively since moving in to the food team, his aim with a cricket ball is pretty decent too.
What are your future ambitions/plans for your career at Silven?
I'm still a newbie and even more so in the food team with this being my second month, so my aim is to start billing regularly.
I had a decent first month, so if I can keep it up I should exceed my targets and then take it from there.
What would you say to someone considering a career in recruitment?
I'd say 100% go for it. It's tough work and you have to be the right character, but if you get knocked back and keep on going – then you will be a success.