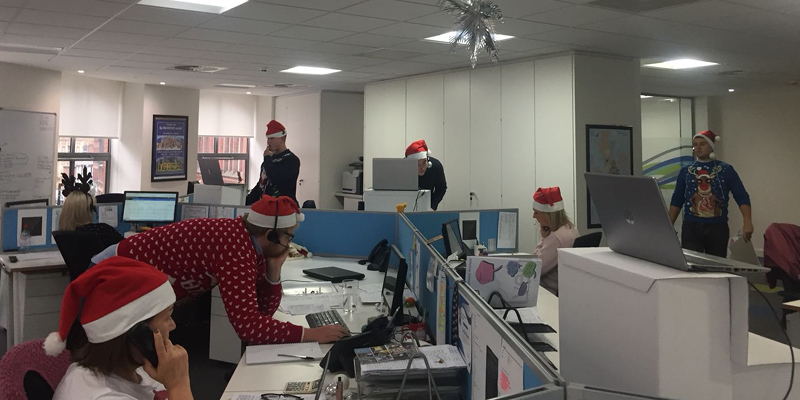 It may only be October, but with retailers already getting their Christmas stock in, the team here at Silven took up the opportunity to get into the Christmas spirit with their staff Christmas Sales day!
According to psychology experts, people who put their Christmas decorations up early are happier than those who wait. So, in true Silven style, the team wore their favourite Christmas jumpers, put up decorations and put on some Christmas classics!
Interim Recruitment Manager, Jeremy, said "Everyday is a fun day at Silven, but even moreso when we get to wear our Christmas jumpers and eat selection boxes!"
The day proved to be a great success, with productivity more than doubled – there's nothing quite like a Silven Family Christmas!