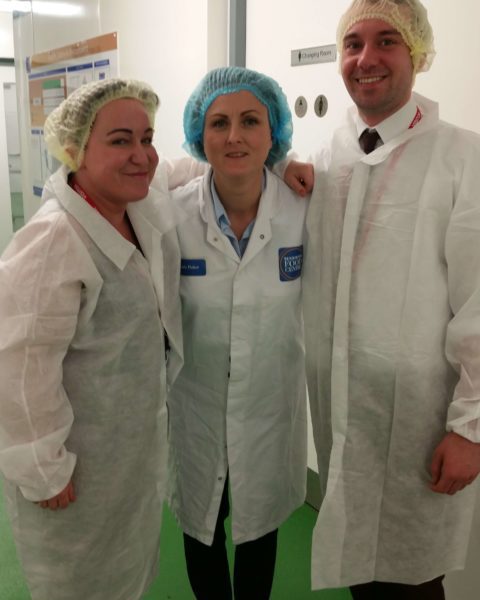 Silven EATT (Engaging and Attracting the Talent of Tomorrow) is an initiative to help change current perceptions of careers in the food and drink industry.
Did you know?
The food and drink industry is the UK's largest manufacturing sector, employing around 400,000 people – yet it requires 109,000 new recruits by 2022 (Prospects, 2014)
Food and drink manufacturers add £28.2 billion to GDP and generate more than £20 billion in exports
Around 400,000 people earn their living in food and drink manufacturing in 6,800 firms
The 'farm to fork' industry is an economic superpower, worth £110 billion to the UK and employing more than four million people (Food and Drink federation, 2017)
We have recently partnered with specialist education provider, Reaseheath College to work with students and tutors to inform them of the diverse range of career paths and opportunities in food and drink.
We do this by:
Visiting careers fairs
Networking cafes
Guest lectures
Creating and promoting videos with leading industry experts for promotion via social media
"As part of our ongoing commitment to CSR, it's important for us to help clients and candidates alike by promoting the benefits of food and drink careers"
Kerry Voellner, Project Manager
"Reaseheath's College Food Centre is excited to be developing links with Silven Recruitment. We will be working closely to provide relevant and exciting job opportunities for our food students"
Emily Fisher, Commercial and Development Manager at Reaseheath College
"Challenging current perceptions in the industry is of high importance to us as a provider of food and drink talent in the UK. Our clients and candidates alike realise the benefits of helping change attitudes and continually promoting the impressive career paths available in this exciting industry."
Ian Simkins, Managing Director, Silven