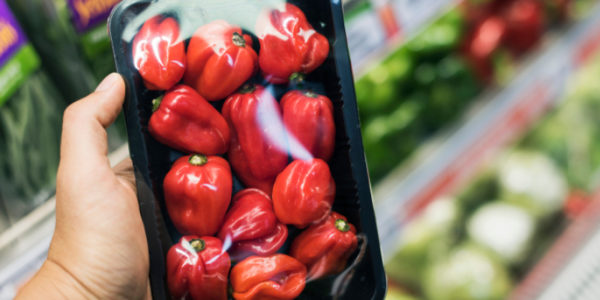 As awareness of the impact plastics are having on the environment grows, shoppers are becoming more conscious of their consumption of single use packaging, and retailers are responding by adjusting their use of these damaging plastics, moving towards more sustainable and reusable packaging in stores across the UK.
A YouGov survey of 2,000 individuals (carried out on behalf of ThoughtWords) shows that 62% of the British public are more concerned with how environmentally-friendly their food packaging is than of other factors such as cost; over the next ten years this figure is expected to grow, leading major retailers to find alternatives to plastic packaging and single use bags.
With this awareness in mind, Waitrose, Tesco, Iceland, Sainsbury's and Lidl have all pledged to change their packaging either to plastic-free alternatives, or to use recyclable plastic, announcements which have been welcomed by environmental campaigners.
Morrisons supermarkets also allow shoppers to provide their own reusable containers for items from their deli and butcher counters, a decision which has been proving very popular as it rolls out through their stores nationwide.
Single use plastics are one of the most damaging environmental concerns, with "The Great Pacific Garbage Patch" just one of the immense islands of plastic waste that have made their way into our oceans, killing wildlife and damaging the purity of the oceans. Plastics take hundreds of years to decompose, meaning that landfill sites will continue to grow, and the processing of fossil fuels to create these plastics in the first place causes pollutants in the atmosphere which further add to health risks for people and animals, as well as harming the plant life in the surrounding areas.
The growth of convenience in people's lifestyle choices saw the explosion of these single use plastics, with food packaging and the increased refuse that came with it impacting on every home. These growing concerns have seen campaigns across the country to raise awareness of the unconscious consumption of plastic packaging; challenging consumers to complete weekly shops without bringing home packaging and to use their own reusable containers where possible. The resurgence of more traditional, market-style shopping means that we are all more conscious of what we are using.
Supermarkets responding to these campaigns are announcing a number of ideas and plans to reduce plastic use – some vowing to stop using black plastic food packaging altogether, some no longer offering plastic bags at till points, others removing straws and non-recyclable cups from their café areas. Every announcement is welcomed by campaigners, and retail customers are backing these announcements, happy to see that their concerns are being taken seriously.
For more industry updates why not subscribe to our newsletter directly to your inbox?