Building a successful team that's enthusiastic about your vision and has the skills to bring it to life isn't easy. It's even more challenging when you attempt to do it alone. That's why premier biscuit manufacturers Farmhouse Biscuits turned to us for our industry expertise and diverse network.
Read on to discover how we recruited the best permanent candidates for their business…
The challenge
Back in 2021, we placed a highly skilled Specifications Technologist for Farmhouse Biscuits. The company has grown rapidly since then, and they knew that keeping up with customer demand meant taking on more team members. They needed expert help, and having been pleased with the work we'd done previously, they reached out to our permanent team for further assistance.
The solution
Silven has collaborated with Farmhouse Biscuits for quite some time, so we knew exactly what to look for in an applicant. Once our permanent team received the brief, they got to work sourcing the appropriate candidates using a range of recruitment techniques – from online job ads and headhunting, to specialist talent search services.
They selected a number of individuals, and got to know their personalities and skill sets by holding virtual interviews. After shortlisting, Farmhouse Biscuits reviewed the applications while we sent detailed feedback, keeping the lines of communication open throughout.
"Great service. Gemma [Senior Consultant] really understands our business and the candidates that will be the best fit for us. This is why we return for all our vacancies."
– Joanne Whalley, HR Director at Farmhouse Biscuits 
The results
Farmhouse Biscuits has become one of the most successful, high-end biscuit manufacturers in the country, and this wouldn't have been possible without their new additions. In total, we filled eight positions including a Sales Manager, Technical Manager, Operations Manager, Planner, Engineer, Procurement Manager, Account Manager, and Specifications Technologist.
Our team regularly checks in with each one to see how they're getting on in their roles. It's incredibly satisfying to know that they all love what they do – it's no wonder they're still with the business today! This speaks volumes about Farmhouse Biscuits and how they support their staff and encourage development and growth.
We're extremely proud of this project and the strong relationships we've built with their team – we hope to continue developing this over the coming years.
"My experience through Silven was extremely positive. I never thought I'd be considered for anything other than a manufacturing or engineering role, with this being my background. Through Silven, I've landed a super exciting role in a new industry that's catering to all my aspirations. This wouldn't have been possible without the help of Gemma, my recruitment consultant, who first of all found me, telephone interviewed me, then recommended me to my future employer. I'll be forever grateful. Thank you!"
– Michelle Daniels, Procurement Manager at Farmhouse Biscuits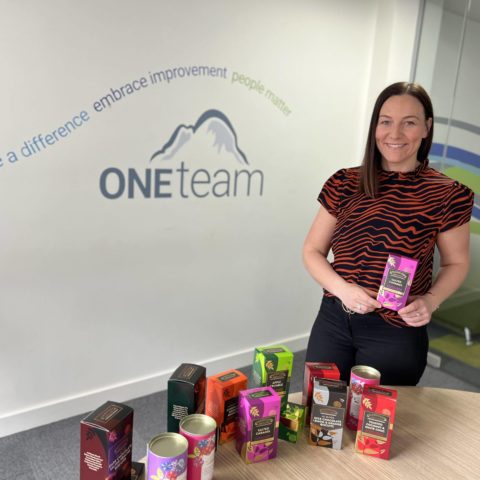 Ready to bring your vision to life?
If you're searching for lasting employees who want to grow with your business, our perm team has got you covered! Call us today on 0161 832 7463 or email info@silven.co.uk and we'll be in touch as soon as possible to discuss your requirements.